The boys seem to enjoy The 12 Days of Christmas! This is the 2nd tome we did it. Last year we did it and Ki made a King Cake for Epiphany.
This year I am hiding the Wisemen. 3 Wisemen. 3 Boys. Each day the Wisemen are in a different room. They are Travelling Wisemen, after all.
Day 1 was Christmas and we didn't hide the Wisemen.
Day 2 the wisemen hid in the kitchen. The Wisemen brought gifts of Dice. each boy got a baggy with 8 dice.
Day 3 the Wisemen hid in the Front Room. They brought a Big Bag of Pipe Cleaners. Sounds silly, but the boys ask for Pipe Cleaners occasionally.
Day 4 the Wisemen hid in Gavin's room. They were found to be carrying gifts of Those Suncatcher ornaments that you sprinkle with glass beads, cook & melt.
Day 5 I forgot to hide the Wisemen, so the boys hid them for me to find and gave me hugs.
Day 6 We had company most the day. G&C fell asleep by 5PM I think, so I figured we'd skip the Wisemen. They of course woke up around 9 and I was getting ready for bed. I actually had time between when Paul Left and they fell asleep,I was just being
A Lazy Mom
again. I'm glad I am such good company in the area of Lazy Moms! (
Click to Read Stacey's Lazy Mom Blog
)
Day 7 The Wisemen hid in the backyard and gifted the boys with coupons for 1 hour Free Computer Time- but the coupons are for 2 uses.
Day 8- hasn't happened yet. Ki wants to hide 2 of the Wisemen for his Brothers. He said I can hide the 3rd Wisemen for him.
I am actually out of gifts now. The dice & coupons were free, the Pipe Cleaners were about $1 a boy, the suncathers were about $4 I think. Tomorrow Morning I'll go to Michael's and get some things from their $1 bin.
Brian & the boys got me a KitchenAid Staning Mixer for Christmas. The stores here just had the smallest of standing mixers and in white. Brian & I looked online and found the a 6QT, in red, on "Day After Christmas Sale" and ordered it to have instead.
It will be perfect for making a KING CAKE for Epiphany! It should get here on Tuesday.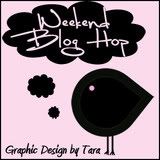 ~If you enjoyed my blog, please Click (you can vote daily)~