SAFETY FIRST includes:
a clay nostril covering to avoid burnt tooth powder odor.
So glad to be at THURSDAY!
here is our day:
I swept the back porch after stepping on a thorn. barefoot.
9AM- Ninja Training. our Magic Number was 15. We did Push Ups, butterfly Sit-ups, Floating Leaf, Frog Stretches, The Mantis Pose, and jump rope.
10AM- Odontology: each boy had a tooth to investigate. Draw a detailed picture, label areas, name tooth type, cut tooth open and use magnifying glass to look at internal structure.
All boys did a great job. They used different magnifying apparatuses and drew good pictures. they identified their teeth. Connor had a canine, the others had premolars.
KI
The Above Drawing is Gavin's
http://www.uic.edu/classes/orla/orla312/PREMOLAR.htm
Dremel was used. I think the boys had a lot of fun! They tried a tiny hacksaw and chisel and hammer. it was good to start the cutting with the dremel then use the chisel to finish the job. It was cool! They found the pulp chamber and what looked like a left over nerve or vessel sticking out. Shining the UV light on the teeth, esp the insides, was neat, too!
GAV
CON NOR
Plus we scraped the cavity tooth and looked at the decay under a microscope- after looking at the cavity with magnifying glasses and writing down some details. THIS was NEAT!!!! but, no pictures. sorry.
I found the mold/cast of the teeth- the dentist gave me.. but I can NOT find the X-ray! darn darn. We made our own casts and checked out X-rays online and found cat teeth Xrays.
Ki made Brownies.
Gavin made Guacamole.
That was the fun part of the day. Now they will do their math and reading on their own.
MORE FORENSIC POSTS: ** Pics of making our own Fingerprint powder and using it: CLICK HERE
** Click to see our "real Crime Scene Processing"
CLICK HERE



** Our Tool Mark Analysis Activity -> CLICK HERE
This Blog Post is linked up to: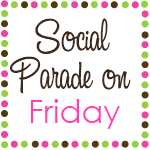 <---- GO READ some new blogs! Make some new Bloggy Friends!!
If you made it all the way to the end you surely liked it... so click below to vote!
~If you enjoyed my blog, please Click (you can vote daily)~